| top | piece | artistic director | principal dancer | publicity | performance schedule | our staff | inquiry |
≫piece ≫THUNDER -Raijin-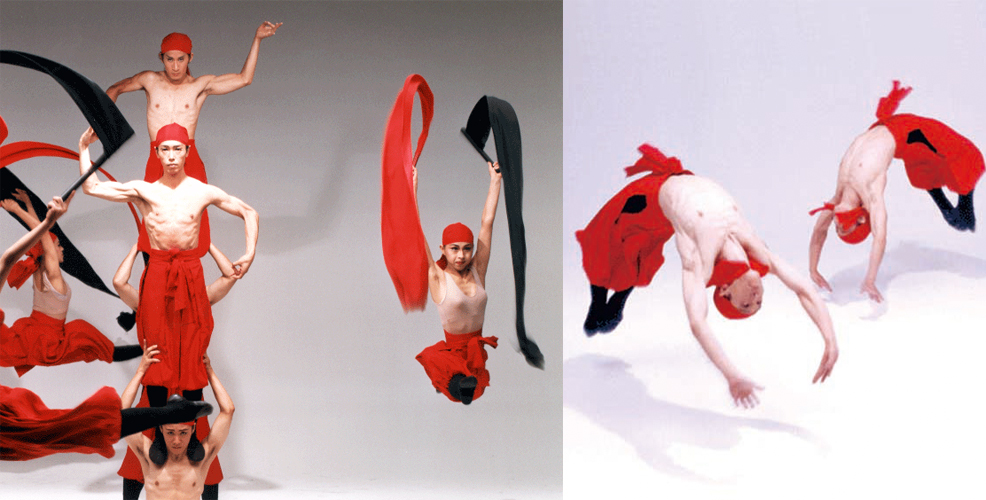 "THUNDER, Raijin"
Legend says that the god of thunder, called "Raijin", lived in Japan.
A flash of lightning and a roar of thunder in the sky reminded people of this god of thunder, thus, he became not only a threat to people but also an object of worship.
On the coast of the Sea of Japan, the thunder sometimes rumbles before the snow in winter.
On the other hand, on the coast of the Pacific, we have much thunder before the showers in summer.
The wisdom of the ancient people who lived with nature modestly created the god of Raijin as a part of nature worship, and then the faith in this god of thunder made root in the people's mind with gratitude and wonders of nature.





A streak of lightning slashes the sky.
A roll of thunder shakes the earth.
They emerge out of the quietness, and become a red rhythm of a nature beating.
Then, Raijin controls the world…


 
Premiere: Phoenix,1998

Choreographer: Kumiko Sakamoto, Masashi Mishiro
Exact Run Time: 12min
Number of Dancers: 5-7
Copyright © DANCEPRO co.,ltd. All right reserved.