| top | piece | artistic director | principal dancer | publicity | performance schedule | our staff | inquiry |
≫piece ≫MATSURI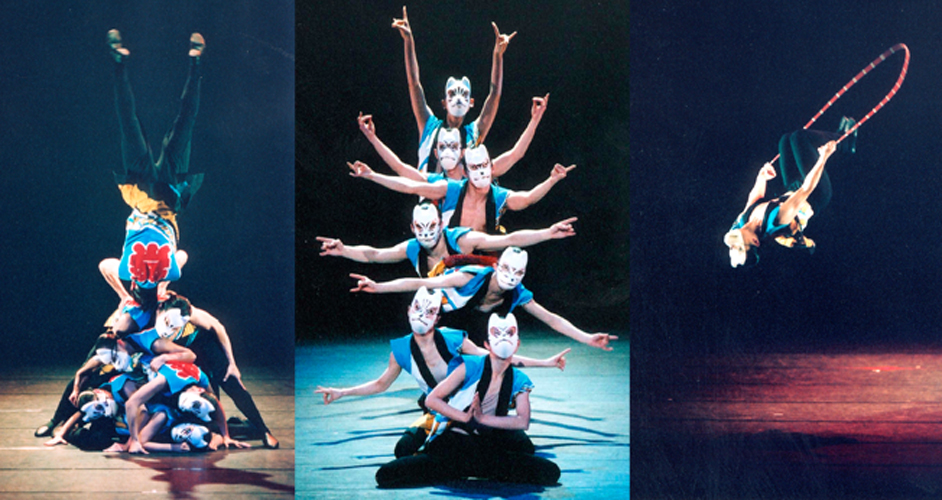 "MATSURI"
Japanese traditional festivals are held everywhere all the year round.
They are ceremonies by which people express great gratitude to mother earth and nature.
They often have firework displays, especially at festivals in summer.
There was a white fox looking down at a summer festival like that from the hill in woods.
Watching the human movements and actions intently during the rejoicing harvest festival, foxes started dancing; the fox festival has started on the hill top after the human one.
They go and hide themselves into the heart of the wood one by one, when the dawn comes.
In Japan, a white fox has been believed to be the messenger of God or the incarnation of Jupiter.

Premiere: Buffalo,2000

Choreographer: Kumiko Sakamoto, Masashi Mishiro
Exact Run Time: 15min
Number of Dancers: 9
Copyright © DANCEPRO co.,ltd. All right reserved.