| top | piece | artistic director | principal dancer | publicity | performance schedule | our staff | inquiry |
≫piece ≫SAKURA SAKURA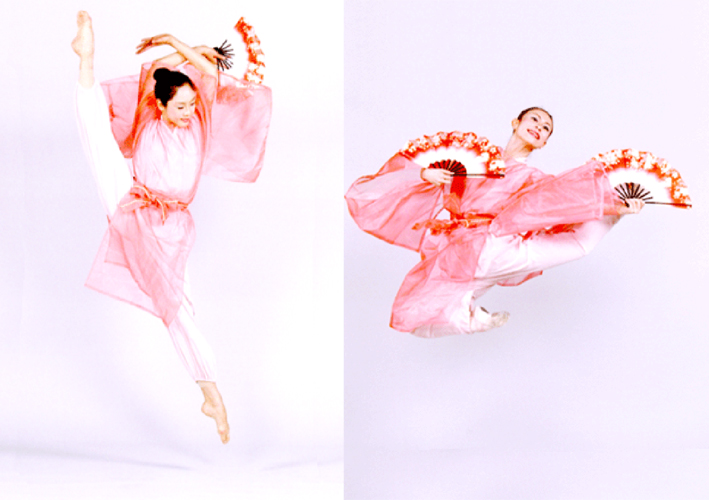 "Sakura Sakura"
A cherry tree is rooted deeply in the ground during a cold winter, because of cherry blossoms coming out when spring has come.
When the sun of spring shines in, cherry trees have buds slowly and they bloom in a full cherry blossoms.
The cherry blossoms of pale pink in full glory on the twig and it seem to be hear the joyful laugh of cherry blossoms.
Cherry blossoms talk with butterflies and they twitter.
One day, a petal has quietly fallen from the twig with no sound.
In a while when the spring breeze begins to blow from the south, cherry blossoms will get free all together from the mother tree, dance in the sky and they will fall on the ground and they will change into the soil of the earth.

Comments
Sakura seems to have the Japanese spirit.
Sakura have been loved by the Japanese since a thousand years ago.
Natural providence shows and teaches us a lot every year.


 
Premiere: Roma,2003

Choreographer: Kumiko Sakamoto, Masashi Mishiro
Exact Run Time: 6min
Number of Dancers: 2-3
Copyright © DANCEPRO co.,ltd. All right reserved.