| top | piece | artistic director | principal dancer | publicity | performance schedule | our staff | inquiry |
≫piece ≫NINJA -Hanzou-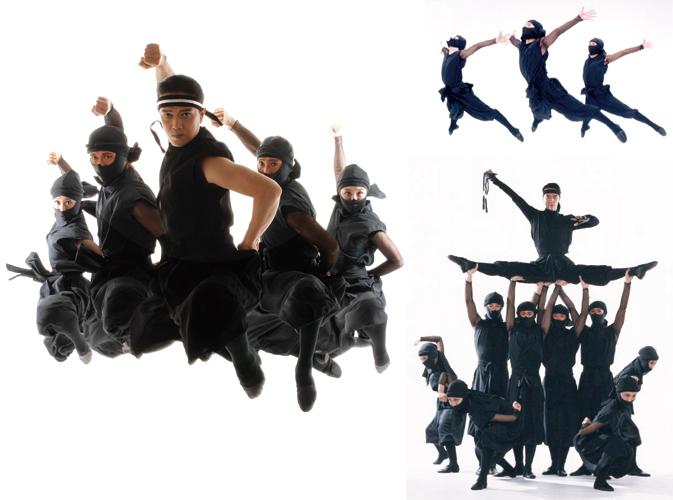 "NINJA, Hanzou"
Some 400 years ago Ieyasu Tokugawa meant to establish a peaceful nation.
Fully trusted by Ieyasu, Hanzo organized a Ninja Group "IGA GUMI" and was sent on secret missions to the enemies by Ieyasu, a shrewd tactician.
He played a major role in Ieyasu's coming into power and the reign of Tokugawa that lasted about 300 years.
Well known as the Lion-hearted Hanzo and awed by generals and lords because of his excellent martial arts and artifice, here he revives noiselessly beyond 400 year's space-time.
Premiere: Chicago,1994
Choreographer: Kumiko Sakamoto, Masashi Mishiro
Exact Run Time: 35min
Number of Dancers: 10-15
Copyright © DANCEPRO co.,ltd. All right reserved.