| top | piece | artistic director | principal dancer | publicity | performance schedule | our staff | inquiry |
≫piece ≫MOVING MEN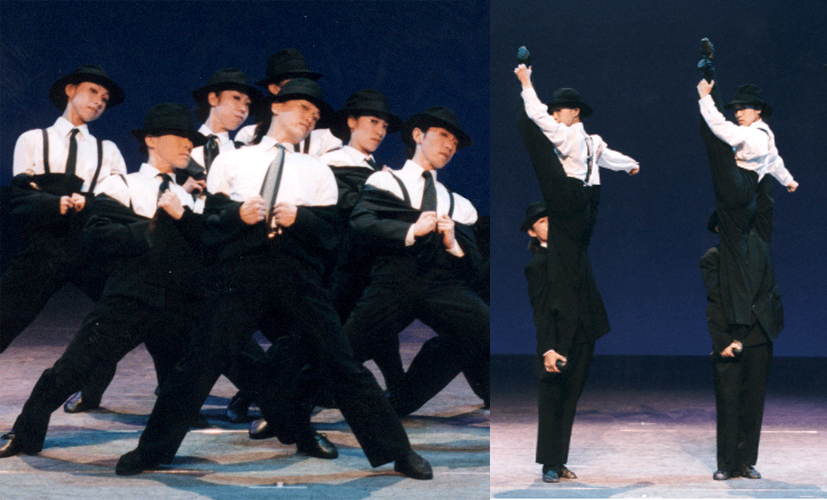 "Moving men"
Gold Medal Awarded,
the Leo's Choreography Competitive Event in Jazz Dance World Congress 1999. (Buffalo, USA)

At a certain time, in s certain secret space, well-dressed men come together, with their jackets on their shoulders.
Putting on their jackets, they start their powerful and energetic action like a motor-bike does with its engine ignited in a precise second hand movement of a fully wound up watch.
They develop their sharp-witted actions in a moving cluster as if a north wind runs through the alleys.
Their actions are like the movement of fresh blood strongly pumped out from the heart and driven all through the body and the wave motion of a living creature's energy.
My imaginative human group: "Moving Men"
 
Premiere: Buffalo,2000

Choreographer: Kumiko Sakamoto, Masashi Mishiro
Exact Run Time: 15min
Number of Dancers: 5-7
Copyright © DANCEPRO co.,ltd. All right reserved.