| top | piece | artistic director | principal dancer | publicity | performance schedule | our staff | inquiry |
≫piece ≫Insect Cabinet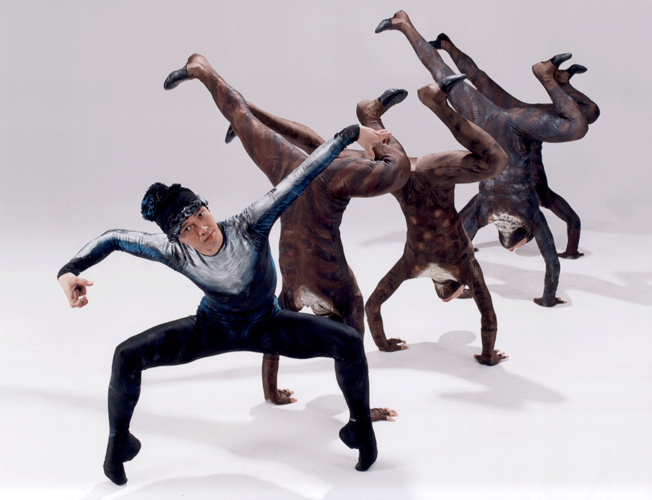 "Insect Cabinet"
Many Japanese children go to the woods and fields to catch insects during summer vacation.
Some make wooden boxes, lay sawdust, put the insects inside, and feed them with golden syrup and vegetables.

They observe the ecology of them and learn a lot.
However, their lives are brief and most of them die in the late autumn.
Some children make specimens of them and keep them carefully.
Insects in the insect cabinet; mysteriously enough they are living.

They snake out of the cabinet in the deadly silent midnight and go back to their homes, those beautiful woods, fields, and streams.
 
Premiere: Switzerland,2001

Choreographer: Kumiko Sakamoto, Masashi Mishiro
Exact Run Time: 12min
Number of Dancers: 5-7
Copyright © DANCEPRO co.,ltd. All right reserved.