| top | piece | artistic director | principal dancer | publicity | performance schedule | our staff | inquiry |
≫piece ≫KUMO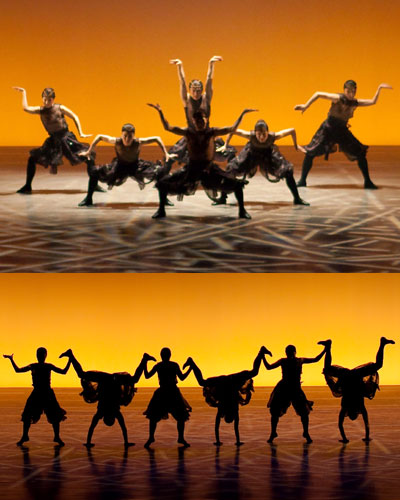 "KUMO"
Spiders are arthropods. Their unique robotic movements are showing the transmission of the nerves from the core to the tips. This simple yet impeccable and beautiful mechanism can be descried as a work of art.

The concept of this piece is to represent the patience they have when waiting for the prey, the prompt and accurate actions they take, and the power to survive and breed in the wild nature. We learn the joy of life and the knowledge to live from these tiny insects with a huge energy.

This is the dance piece showing the ecology of one kind of Japanese spider out of 35,000 kinds in the whole world.

Premiere: Chicago, 2009

Choreographer: Kumiko Sakamoto, Masashi Mishiro
Exact Run Time: 7min
Number of Dancers: 9
Copyright © DANCEPRO co.,ltd. All right reserved.