| top | piece | artistic director | principal dancer | publicity | performance schedule | our staff | inquiry |
≫piece ≫HANNYA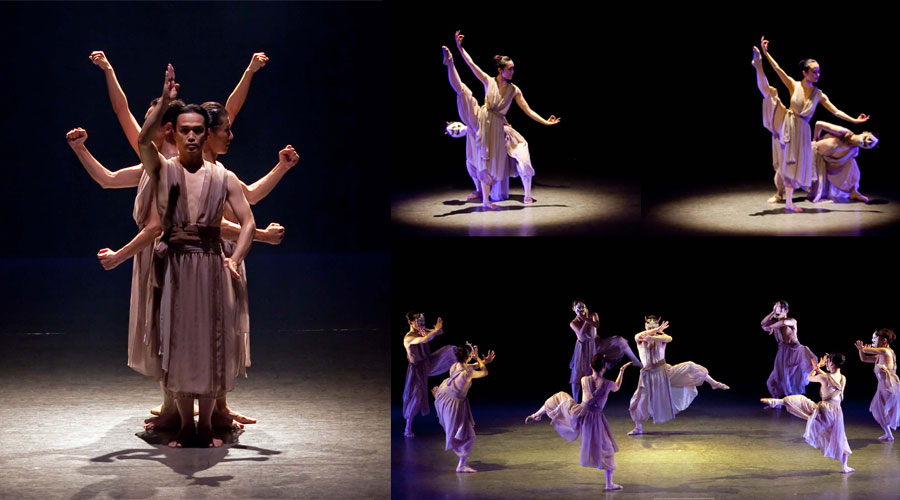 "HANNYA"
The mask of a horned female demon, Hannya, implies jealousy, agonies, and anger. About 650 years ago, the mask of Hannya was used in Noh as the mask of ogress. Since today, it has been used as the symbol of the evil in human mind.

The piece "Hannya" represents a conflict between the virtue and the evil in human mind. This piece shows how human frailties cause the innate beauty in everyone's mind to become stained as we live on.?

Naturally, we wish to allay the fierce emotion of the mind of Hannya. Though how strong we wish to live right and pure, it is very difficult to do so in our long life..

Premiere: Chicago, 2009

Choreographer: Kumiko Sakamoto, Masashi Mishiro
Exact Run Time: 11min
Number of Dancers: 11
Copyright © DANCEPRO co.,ltd. All right reserved.