| top | piece | artistic director | principal dancer | publicity | performance schedule | our staff | inquiry |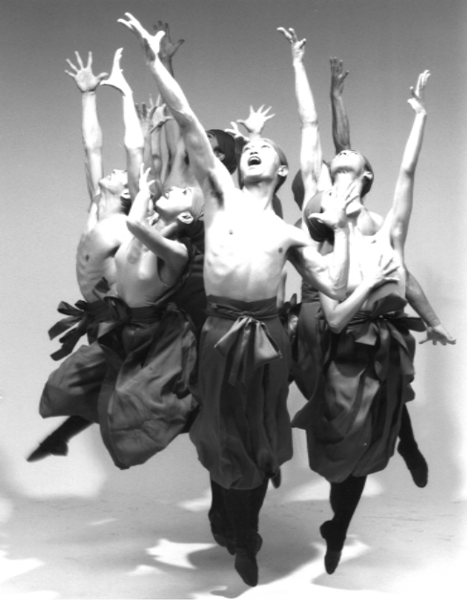 MASASHI ACTION MACHINE
Masashi Action Machine has made its mark by using the American dance style to reflect distinctly Japanese icons.

The driving force behind MAM is Kumiko Sakamoto, artistic director and
Masashi Mishiro, representative, choreographer and principal dancer.

They both studied in New York under Frank Hatchett in 1981 and absorbed as many American influences as possible, not to copy them, but for inspiration.

Based in Nagoya, Japan, they founded MAM in 1990.

Kumiko and Masashi collaborate on most pieces-she may have the initial idea while he will develop the acrobatic part for the male roles.

Our mission "Wakon-Yosai",means mixture of Japanese spirits and Western style, and attracts people around the world.

Copyright © DANCEPRO co.,ltd. All right reserved.