| top | piece | artistic director | principal dancer | publicity | performance schedule | our staff | inquiry |
≫piece ≫The SAMURAI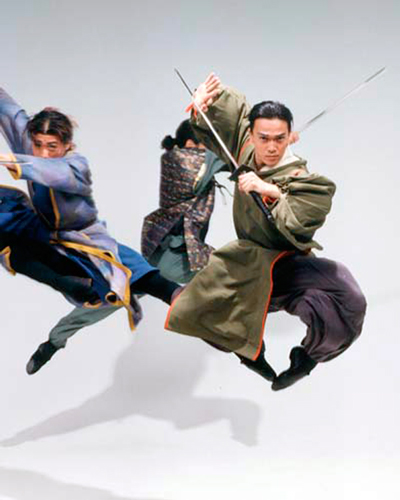 "
The SAMURAI
"
The SAMURAI spirit is strict to one's self and gentle to others, and he protects justice and ventures against vice valiantly without fear.
Beyond hard training without compromise, he gets muscular body and tough soul.
The SAMURAI existed more than 500 years ago in Japan, and this SAMURAI spirit exists even now in the Japanese people as a sense of pride.
Japanese treasures decency, propriety and modesty as heritage from.
The SAMURAI saying "See darkness with heart" and "Dismiss myself for other" are from SAMURAI life.TOUKON is SAMURAI soul that he always bravely fights to crime for peace, justice and people.

Premiere: Swiss,2004

Choreographer: Kumiko Sakamoto, Masashi Mishiro
Exact Run Time: 15min
Number of Dancers: 10-15
Copyright © DANCEPRO co.,ltd. All right reserved.